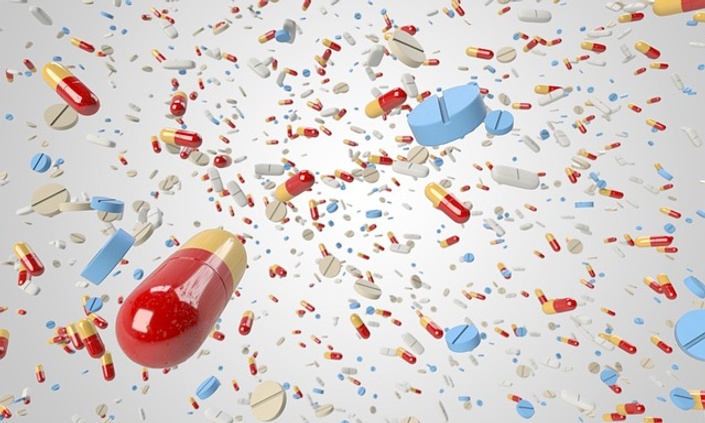 What Would Real Informed Consent Look Like on Psychiatric Drugs?
The perspectives of people with lived experience, peer support providers, and service providers
This 6 webinar course on informed consent will ask what a true informed consent process would look like for the prescription of psychiatric drugs. This is a leverage point for changing the paradigm of care by starting with how people are informed about what psychiatric drugs do--not just the usually superficial statements about what they're supposed to do and maybe something about short-term side effects. But just as important, what does research tell us about mid- to long-term outcomes with the use of psychiatric drugs, what kinds of risks do the drugs present both during use and during a withdrawal process, again, both short- and longer-term risks.
The series will begin on January 22 with a panel of four people who have had personal experience in being informed or not when prescribed drugs. They will discuss their experiences, good, bad and indifferent. All four panelists are also engaged in peer-delivered services and advocacy so their perspectives will be shaped by both kinds of roles. They will also conduct the concluding webinar in June in which they will reflect on what they heard in the four intervening sessions to further refine ideas and to stimulate more interest and advocacy efforts for change.
The four webinars in between the panel discussions will focus on the history of informed consent practices, the process that should become the standard for this practice, a review of shared decision-making for working with children and adolescents and their families, the child welfare and foster care system, and considerations for this process in programs that serve people with developmental disabilities and seniors.
Note: This series does not currently provide continuing education credit.
Webinar Schedule

Note: All webinars will be recorded and available for viewing any time after the live event.
Panel featuring Celia Brown, Sean Syrek, Malcolm Aquinas, and Ron Unger, Moderator: January 22nd, 2019, 1:30pm astern/10:30am Pacific
The panelists will discuss their experiences with the informed consent process and the practices they have observed in their work as advocates and peer support providers. Their experiences range from involuntary hospitalization and forced treatment to outpatient to foster care and correctional settings.
David Cohen, PhD: February 19th, 2019, 1:30pm Eastern/10:30am Pacific

The concept of informed consent and the history of the development of practices and ethical processes
Learning objectives:

1. Describe the gap between the theory and practice of informed consent in general
2. Identify what is similar and what differs between psychiatry and the rest of medicine about the informed consent process
3. Discuss implications of nocebo effects on clinicians' disclosure of the harms of psychiatric treatment
4. Discuss whether psychiatric diagnosis is an intervention requiring its own informed consent process
Sandy Steingard, MD: March 19th, 2019, 1:30pm Eastern/10:30am Pacific

A description of a true informed consent process in a real life community mental health center--what should it look like and what are the challenges, perceived risks and benefits?
1. Describe the challenges of providing informed consent in clinical psychiatric practice
2. Explain how shared decision making can enhance the informed consent process
3. Discuss how a drug-centered pharmacotherapy can enhance the informed consent process
4. Explain how need-adapted treatment can enhance the informed consent process
Erin Barnett, PhD: April 16th, 2019, 1:30pm Eastern/10:30am Pacific
Shared decision making for children and adolescents and their parents, surrogate parents such as guardians, foster care providers, child welfare and residential/hospital settings.
Learning Objectives:
1. Describe how youth and families feel about how decisions are made by clinicians
2. Define Shared Decision Making and describe why we are so bad at it in psychiatry
3. Define Informed Consent and describe why it is so hard with vulnerable groups of children
4. Apply two interventions to improve informed consent and shared decision making in child psychiatry
James Toews: May 21st, 2019, 1:30pm Eastern/10:30am Pacific
What Does True Informed Consent Look Like: Clinical Considerations in Working with Seniors and Persons with Developmental Disabilities

Considerations in the informed consent process for psychiatric drugs in working with people who have severe cognitive disabilities such as those with developmental disabilities and seniors in residential and nursing care settings.
Learning Objectives:
1. To describe the concept of informed consent or health literacy
2. To identify the potential for inappropriate or over-medication of seniors
3. To discuss the shared or supported decision making model for maximizing the participation of persons with diminished cognitive abilities in the informed consent process for the prescription of psychiatric medications
4. To list key resource documents for assuring that a person can participate as fully as possible in processing information about psychiatric medications
Closing Panelists: June 18th, 2019, 1:30pm Eastern/10:30am Pacific
Review their responses to the presentations--what do they see as practices to recommend, benefits to be expected and any barriers they believe would need to be addressed.
Accommodations for the Differently Abled
Mad in America Continuing Education webinars are handicap accessible. Individuals needing special accommodations, please contact Bob Nikkel at [email protected] or (503) 929-9346

Who should view this series
This series is designed for mental health professionals, advocates, psychiatric survivors, people with lived experience, family members, and the general public.
Grievance Policy

Commonwealth Educational Seminars (CES) seeks to ensure equitable treatment of every person and to make every attempt to resolve grievances in a fair manner. Please submit a written grievance to: Bob Nikkel, [email protected], Phone: (503) 929-9346.Grievances would receive, to the best of our ability, corrective action in order to prevent further problems.
Your Instructors
January 22nd, 2019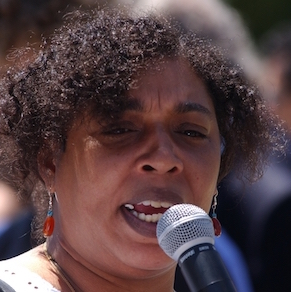 Celia Brown is a psychiatric survivor and leader in the movement for human rights in mental health. She is the President of the Board of MindFreedom International. She was the main representative to the UN for MindFreedom and collaborated with other disability organizations on the Convention on the Rights of People with Disabilities. She is a founding member of Surviving Race: The Intersection of Injustice, Disability and Human Rights Coalition. Celia is a certified peer specialist and works as the Regional Advocacy Specialist for the Office of Consumer Affairs, NYS Office of Mental Health.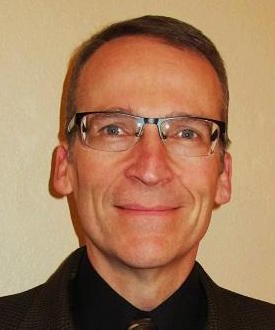 Malcolm Aquinas, MAT CPSS LPE, is the Peer Trainer & Mentor Coordinator at the Oregon State Hospital. He is a board member of the Oregon Consumer Survivor Coalition. He is a past Chairperson for the Oregon Consumer Advisory Council. He is a professional consultant for the National Center for Trauma Informed Care. Malcolm has lived experience of the mental health system in Oregon and Alabama. He has been given multiple diagnoses, been placed on numerous medications, experienced both voluntary and involuntary hospitalizations, and survived restraints, solitary confinement, and electroshock. Malcolm is passionate about restoring a human and civil rights focus to the Mad Liberation Movement.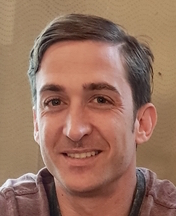 Sean Syrek, B.A., B.S. has been with the Mental Health Association of Oregon since 2014. He supervises peers and recovery mentors across four programs including several in Clackamas County Behavioral Health services and Multnomah County Mental Health Diversion Courts. He has special expertise in developing peer support programs for people involved in the criminal justice system. He has personal experience with the mental health and addictions service system and grew up in the California foster care system. He spent four years in the Czech Republic and studied for two of those years at Charles University First Faculty of Medicine in Prague.


Ron Unger, LCSW, is a therapist and educator specializing in psychological treatment for psychosis, especially cognitive behavioral therapy (CBT). He has a special interest in the intersection of trauma, dissociation, psychosis, and spirituality, and his work is informed by his own personal experience of that intersection. Ron chairs the education committee of the US Chapter of the International Society for Psychological and Social Approaches for Psychosis (ISPS-US), maintains a blog at recoveryfrompsychosis.org, and is an advisory board member of the Mad in America Continuing Education project."
February 19th, 2019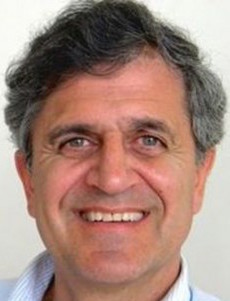 David Cohen, LCSW, PhD is Professor of Social Welfare and Associate Dean of Research at the Luskin School of Public Affairs, UCLA. He researches involuntary interventions, medicalization, iatrogenesis, social pharmacology, drug regulation, and psychotropic drug action and discontinuation. He received awards for excellence in research, writing, teaching, mentoring, and advocacy, and the Tocqueville-Fulbright Chair to France. He counseled clients who sought to discontinue from their psychiatric medications and worked with service user organizations around the world on this issue. Author or co-author of 120 articles and chapters, his books include Challenging the Therapeutic State (1990), Your Drug May Be Your Problem (1999, 2007), Critical New Perspectives on ADHD (2004), and Mad Science (2013).
March 19th, 2019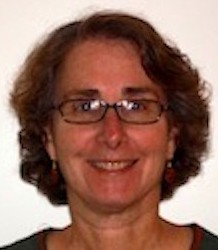 Sandra Steingard, MD, is Associate Clinical Professor of Psychiatry at University of Vermont Larner College of Medicine and Chief Medical Officer at Howard Center, a community mental health center in Burlington, Vermont where she has worked for the past 22 years. For over 25 years her clinical practice has primarily included patients with schizophrenia and other psychotic illnesses. She was named to Best Doctors in America in 2003. She currently writes a blog called "Anatomy of a Psychiatrist" a www.madinamerica.com. She has served on the board of the Foundation for Excellence in Mental Health Care since 2012 and has served as chair since 2016.
In recent years, her main areas of interest have been in using antipsychotic drugs in a more selective ways and integrating Open Dialogue practices into her clinic. Along with colleagues, she has developed a Vermont-based need-adapted program called Collaborative Network Approach. She has lectured around the world on a variety of topics and has developed innovative approaches to providing informed consent as a process in her community mental health practice. She is editor of the book, "Critical Psychiatry: Controversies and Clinical Implications" published by Springer in 2019.
April 16th, 2019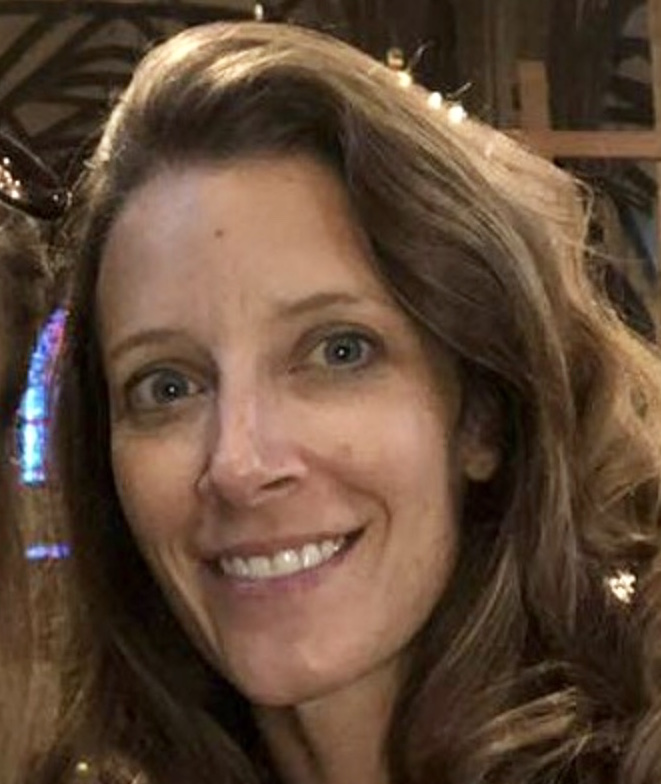 Erin Barnett, PhD, is Assistant Professor of Psychiatry and The Dartmouth Institute for Health Policy and Clinical Practice at Dartmouth's Geisel School of Medicine. She is also a faculty member at the Dartmouth Trauma Interventions Research Center and Vulnerable Children's Research Group. Erin has expertise in Shared Decision Making with families and children frequently prescribed psychiatric medications. With families and multi-disciplinary teams, she has developed and tested interventions to enhance patient-centered care and Shared Decision-Making within child psychiatry. She has published extensively on this topic in the national peer reviewed literature, including a recent systematic review of patient-centered psychiatric care within the foster care population. Erin is also certified in two evidence-based psychotherapies for children, Child Parent Psychotherapy and Trauma-Focused Cognitive Behavioral Therapy. She has provided clinical supervision and consultation to numerous clinicians within community mental health and other mental health centers across New Hampshire. Further, Erin has provided training and consultation through trauma-informed training and workforce initiatives within various child-serving sectors, including residential treatment facilities, child welfare, juvenile justice, child care, schools, and homeless shelters.
May 21st, 2019


James Toews, was the Director of the Office of Developmental Disability Services for the State of Oregon for 27 years. He also served for 10 years as the Director of the Seniors and Persons with Disabilities Division. His Division had responsibility for community residential care, assisted living, adult foster care, in-home care, employment programs, nursing homes, family support,and Old Americans Act services. During his tenure Oregon continued its dramatic reduction of reliance on institutional care models and created a wide network of home and community services. In 2011 he joined the federal HHS/Office on Disabilities as a Senior Policy Analyst and served as the Acting Principal Deputy Administrator of the HHS Administration for Community Living during 2016 and 2017.
June 18th, 2019
Closing Panelists: Malcolm Aquinas, Celia Brown, Sean Syrek, Ron Unger